"Kitchen rookies will find plenty to learn, as well as a few chuckles along the way." — PUBLISHERS WEEKLY
TEST Pre-Order The Poorcraft Cookbook!
$50.00

Funding Goal

$3.00

Funds Raised

0

Days to go
Chicago, IL, United States (US)
Campaign Story

That's right! The oft-requested third installment of the Poorcraft series is finally here!
In 2009, Iron Circus Comics launched its first Kickstarter ever, funding Poorcraft! Tens of thousands of copies have been sold worldwide since! It was followed by Poorcraft: Wish You Were Here, Ryan Estrada's guide to travel, in 2015. And now, a third volume rounds out the Poorcraft series as Iron Circus moves to our own independent crowdfunding platform!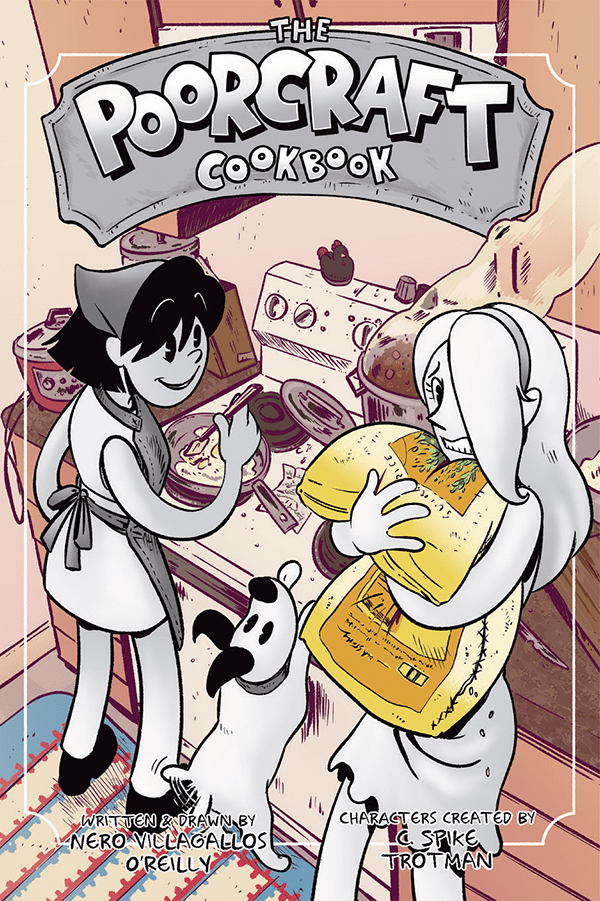 The Poorcraft Cookbook! A 200+ page masterpiece of recipes, techniques, and buying tips! Amazing appetizers, entertaining entrees, dazzling desserts, and creative cocktails!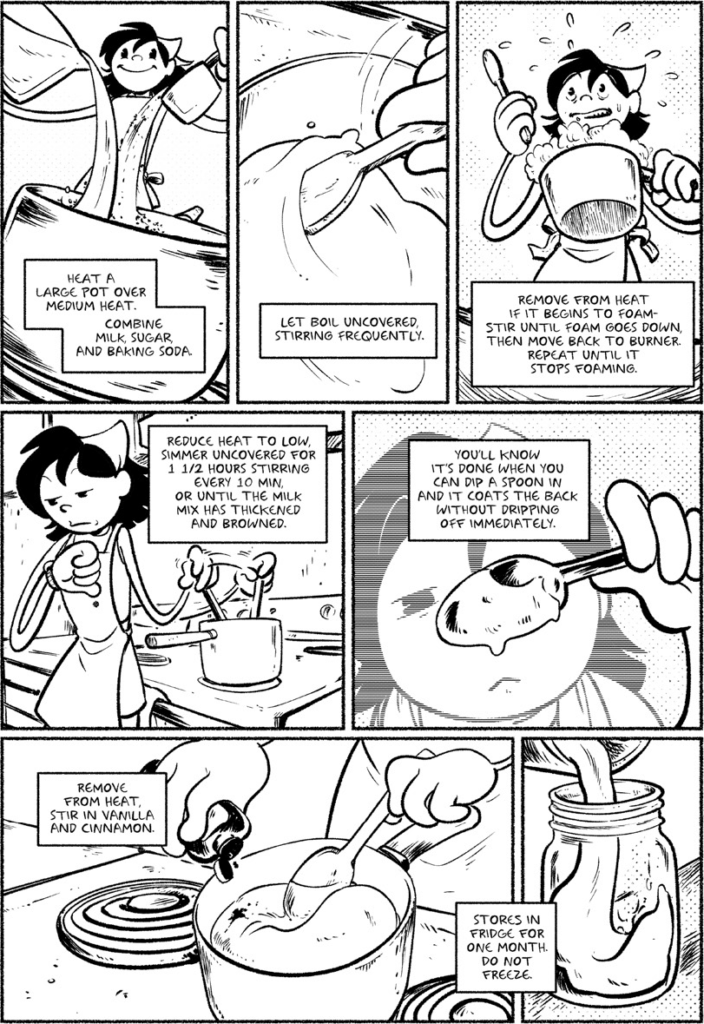 And that's not all! We have a special stretch goal For when we hit $8,000: CONCEALED WIRE-O BINDING!
A first for Iron Circus, this special binding makes it easier to lay your copy of The Poorcraft Cookbook flat on a kitchen counter while you cook, but still lets the spine look great when it's tucked away on your bookshelf!
We're aiming for a September 22 release for this specially-bound crowdfunding version! Order your copy now, and support the small press, creator-owned comics, and good home cookin' everywhere!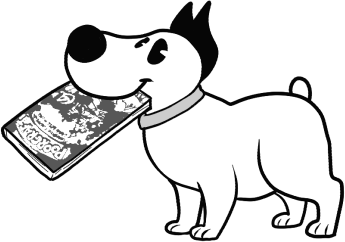 Poorcraft was the book that helped found Iron Circus Comics, and now it's spearheading our post-Kickstarter future.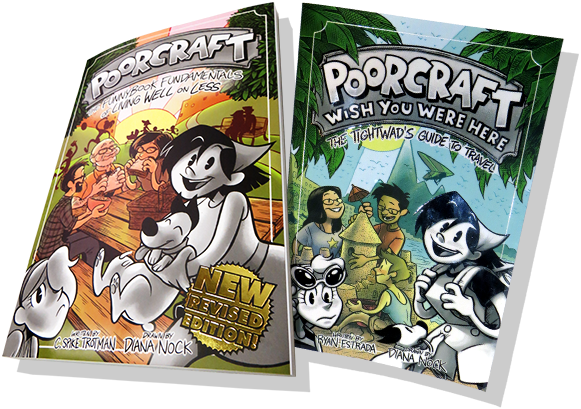 Here are a few things the critics have had to say about previous volumes in the Poorcraft series!
"Poorcraft is full of good, practical advice and tips on how to improve your life AND save money at the same time." — BOOK RIOT
"The message isn't just for young folks: almost anyone can benefit from the lessons in the comic itself, whether you're just starting out on your own or you've been out of college for twenty years." — PEORIA JOURNAL STAR
"Poorcraft is everything your parents never taught you about frugal living." — COMICS ALLIANCE
"Full of great advice on sensible personal spending." — COMICS WORTH READING
"Makes excellent use of the comics medium to deliver some very practical advice on how to make the most of your resources." — COMIX TALK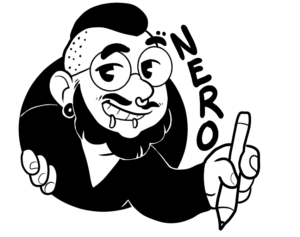 The Poorcraft Cookbook was written and illustrated by long-time friend of Iron Circus and all-around comics powerhouse, Nero Villagallos O'Reilly!
Nero is an indigenous Latinx cartoonist living in Seattle, Washington. His work has been published by The Nib, Iron Circus Comics, Fortuna Media, Filthy Figments, and more! The majority of his work can be found at itsnero.com. Hire him, he's the cat's pajamas!

Please read this part, everyone! It's important!
Please take note of the estimated shipping charges listed with the backer level you've selected, and understand shipping charges may change between the project and fulfillment.
During the fulfillment process, Backerkit will calculate any shipping that may be required when you fill out your delivery address. Shipping costs will not be assessed and billed until then! Iron Circus Comics and BackerKit are not responsible for any VAT, duty, or customs charges any packages may incur. Back at your own risk!

Promo video: Amanda Lafrenais
Music: Johnny Dodds Trio / Little Bits (license: Public Domain)

This is Iron Circus Comics' thirty-second crowdfunding project. Twenty-seven of our previous projects have been fulfilled and completed, and the others are currently in process of being fulfilled. Our track record speaks for itself!
Rewards
$

1.00
A DRM-free ebook of THE POORCRAFT COOKBOOK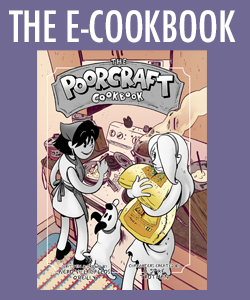 April, 2022
Estimated Delivery
3 backers
$

2.00
A paperback copy of POORCRAFT, and a paperback copy of THE POORCRAFT COOKBOOK, as well as DRM-free ebooks of both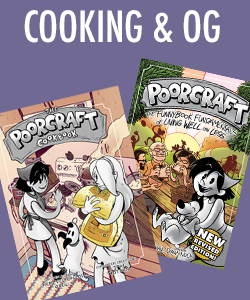 September, 2022
Estimated Delivery
0 backers
$

3.00
All three POORCRAFT titles! A paperback copy of POORCRAFT, a paperback copy of POORCRAFT: WISH YOU WERE HERE, and a paperback copy of THE POORCRAFT COOKBOOK, as well as DRM-free ebooks of all three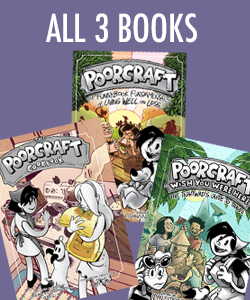 September, 2022
Estimated Delivery
0 backers
$

4.00
A paperback copy of THE POORCRAFT COOKBOOK, as well a DRM-free ebook version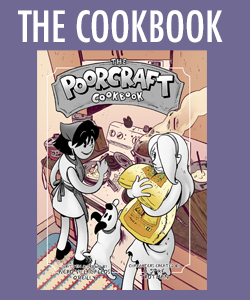 September, 2022
Estimated Delivery
0 backers
$

25.00
A paperback copy of POORCRAFT: WISH YOU WERE HERE, and a paperback copy of THE POORCRAFT COOKBOOK, as well as DRM-free ebooks of both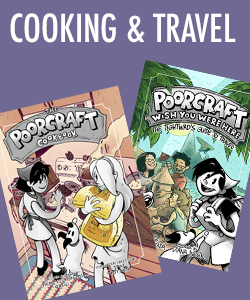 September, 2022
Estimated Delivery
0 backers
UPDATE #6 -- Backerkit surveys have gone out!

Hello folks, Assistant Editor Andrea here with some good news. Backerkit surveys have gone out, check your inboxes!

Please remember, the limited edition lay-flat softcover edition will NOT SHIP until closer to September due to supply chain delays. However, we want to get the ebook versions to backers as soon as possible.

If you have yet to fill out your Backerkit survey please do so within the next 72 hours. Use this link! Remember to use the same email you entered when backing the campaign!

https://poorcraft-cookbook.backerkit.com/

We know that delays are frustrating and we're doing our best to help get your rewards to you as soon as we can. The best way to help ensure that everyone gets their items as quickly as possible is to fill out your survey quickly and correctly.

Iron Circus Comics wouldn't exist without our amazing fans and supporters, thank you for helping us bring more strange and amazing comics into the world!

UPDATE #6 -- 500% and rising, only 9 days left (02/28/22)

Hey y'all, Assistant Editor Andrea here!

There's only 9 days left in our first ever independent crowdfunding campaign, and with the help of all our amazing backers we've raised almost 500% of our original $6,000 goal. That's unbelievable!

Y'all have put your money where your mouth is, so we're sharing a recipe to put food in there instead. Nero's one-pot spaghetti is a handy fridge cleaner, for instance he threw in all fresh chopped roma tomatoes rather than canned.

UPDATE #5 -- Halfway through our campaign and over 400% funded! (02/23/22)

Hey y'all, Assistant Editor Andrea once again! It's day 16 of crowdfunding for THE POORCRAFT COOKBOOK and thanks to all of our backers we've just hit over 400% funded. Thank you again to everyone for continuing to support the work we do at Iron Circus Comics, we wouldn't be here without all of your help!

To celebrate, we're sharing Nero's recipe for an easy pizza dough so you can bake up a pizza party of your own! This dough makes great garlic bread and cinnamon twists as well. If you have a Poorcraft Pizza Party and want to show off your cooking skills, tag us on Twitter @IronCircusComix. We'd love to see what y'all cook up!

UPDATE #4 -- Equipment Check (02/17/22)

Hey y'all, assistant editor Andrea back again!

Today we're taking a peek at the technical side of THE POORCRAFT COOKBOOK, featuring Milli's list of must-have kitchen equipment. This is only a snippet of Penny and Milli's shopping trip as they explore beyond the grocery store. Find out which unitasker has taken up residence in Penny's kitchen!!

UPDATE #3 - Black Bean Burgers for lunch! (02/14/22)

Hey everyone, Assistant Editor Andrea here!

I'm back with another delicious recipe from THE POORCRAFT COOKBOOK, this time Nero has whipped up vegan-friendly black bean burgers. Just a can of beans and a handful of spices transforms into a filling, quick, and tasty meal.

UPDATE #2 -- Who's hungry for quiche? (02/11/22)

Hey everyone, Assistant Editor Andrea here!

Now that our technical woes are (hopefully) behind us, let's get to the food!! Nero, the super talented cartoonist behind The Poorcraft Cookbook, showed off his recipe for quiche on his Twitter and we're posting the recipe here so you can try it yourself.

UPDATE #1 -- The Poorcraft Cookbook is fully funded - and our stretch goal is unlocked! (02/09/22)

Hey everyone, Poorcraft Cookbook assistant editor Andrea here!

We're fully funded and have blown past the $8k lay-flat binding stretch goal! Thank you to all of our backers for supporting this awesome cookbook, seriously we couldn't do this without y'all. Our IT team (Kevin and Naomi, who are awesome) have been hard at work squashing bugs and we're very hopeful that there won't be any more major site crashes.

Most of all we appreciate all of the patience and good vibes y'all have been sending to the Iron Circus Comics crew. The book is finished, and we're working with the printer now, so hopefully the supply chain works in our favor to get the specially bound, exclusive crowdfunding version of Poorcraft Cookbook to all our backers this fall. We know that y'all can't wait to cook up some of Nero's amazingly tasty dishes, so we'll be sharing recipes and sneak peaks in future updates.

We really didn't know how successful Iron Circus could be without Kickstarter. Thank you to all of our fantastic readers for following us and continuing to support our "Strange and Amazing" comics!

foreach(array_reverse($array) as $var) { echo $var // Will show in reversed order }